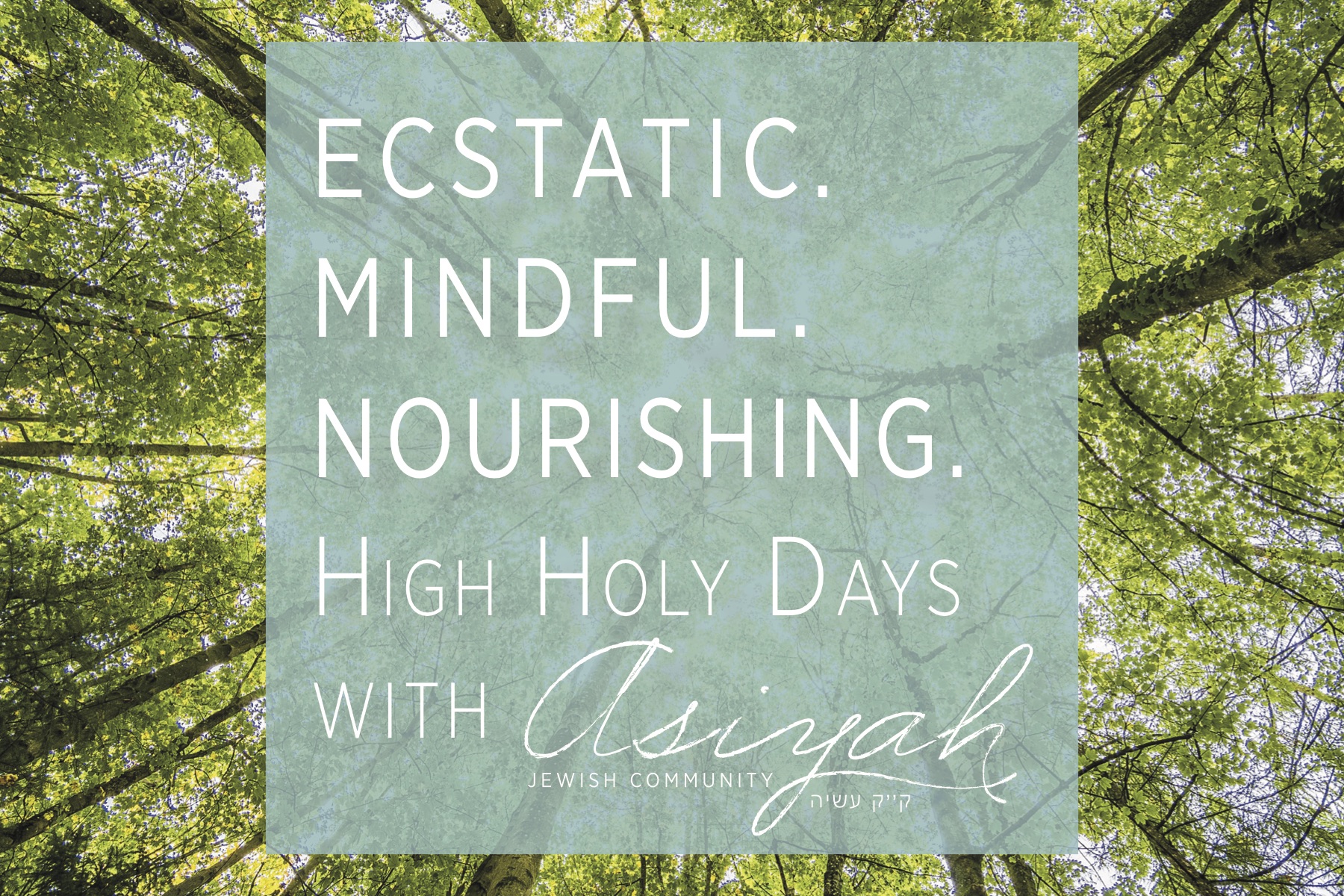 Experience the holidays in a meaningful way with Asiyah. New to this practice or looking to revitalize an old one? Join us as we do Jewish soulfully.
We believe that communal spiritual uplift should be available to all, so for Rosh Hashana and Yom Kippur, we ask that you make a sliding-scale ticket donation ($8-$360) that matches your conscience and pocketbook.
Connect with the energy of new beginnings in a musical, soulful, chant-based service. Whether you've never been to a Rosh Hashana service or you've been doing it all your life, there's something here for you! Register.
Let's embody the change we want to be in our lives by "tossing away" the negative patterns and stories we've accumulated over the past year. We'll toss found matter into the river, and sing in our higher selves. More info.
Take a deep dive with us as we explore forgiveness and return in an intimate offsite retreat. We'll experience an energy-clearing technique that guides us through emotional blockages, led by special guest Miriam Katz, a shamanic healer passionate about the shamanic roots of Judaism. Silence, time in nature, and traditional elements of Yom Kippur will round out the day, capped by a potluck break-fast. Register.
Celebrate Sukkot's agricultural roots in a community-wide celebration with sauerkraut, cows, and honeybees. Build a sukkah, make a local lulav, and wave it in an embodied Hoshana Rabbah practice. Fun for all ages! Register. (Look for your free registration code in the Asiyah newsletter.)